Radishes are my spring favorites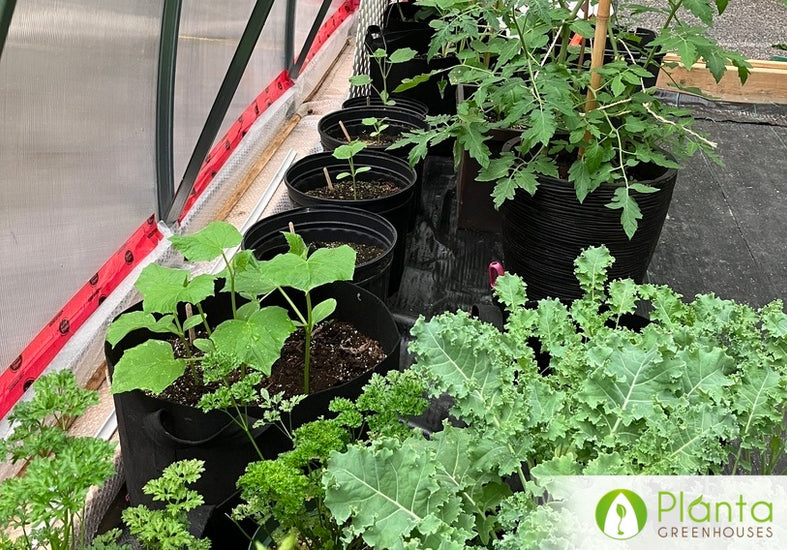 What do you grow in your greenhouse?
I grow mostly vegetables. With the greenhouse, I started early with different varieties of lettuce, kale, and spinach.
Radishes are one of my spring favorites, so I plant another row every two weeks in a 3'x6' bed. With the Planta heater, I could start tomatoes and cucumbers earlier than a garden. As well some green bush beans will probably produce soon. Finally, it's strawberry time up here in the Laurentians (zone 3B). I'm enjoying some every day as I put up a few plants hanging from the inside brace. LOVE MY PLANTA GREENHOUSE!

How was your online shopping experience like buying from Planta Greenhouses?
My experience with Planta Greenhouses was excellent from my first call to the delivery company!

How did this greenhouse change your gardening experience?
Every morning I'm anxious to go out with a cup of coffee, I open some doors and let the sun and fresh air inside! If it rains or it's too windy, I know my plants are ok and I can attend to whatever the chore of the day will be!

What's your favourite thing about the greenhouse?
The fact that it can withstand heavy snow in winter…

Of course, having my grandchildren pick a mini cucumber or a cocktail tomato right from the greenhouse brings joy and laughter along.