Herbs, flowers & tomatoes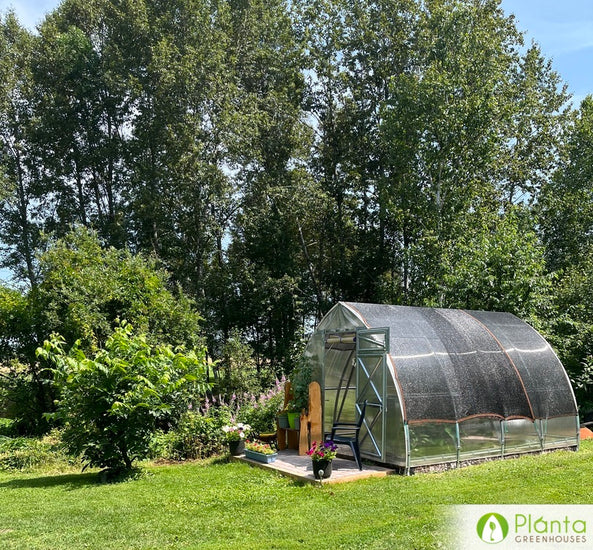 What do you grow in your greenhouse?
This is the first year using it. Right now I have some herbs, flowers, and tomatoes. I am planning on starting some fall crops soon- radish, bitter greens…

What other brands did you consider before deciding to go with a Planta Greenhouse?
My son was the reason we bought a greenhouse. He had done a lot of research- I don't know the brands.

How was your online shopping experience like buying from Planta Greenhouses?
Very easy.

How did this greenhouse change your gardening experience?
I was able to start a lot of my plants. Also, I was able to keep purchased plants safe. The greenhouse will also extend my gardening season.

What's your favourite thing about the greenhouse?
I really like everything about it. When we first opened the boxes, we were a bit apprehensive but it went together without a hitch. It is nice to look at, and sturdy - held up well last winter. Best of all, it has become my she shed where I go to remember my son. As I mentioned, he was the one who originally wanted a greenhouse. He was an avid gardener. Sadly, he lost his battle with cancer before he got to use our new greenhouse.