I cultivate my most expensive berry bushes in the greenhouse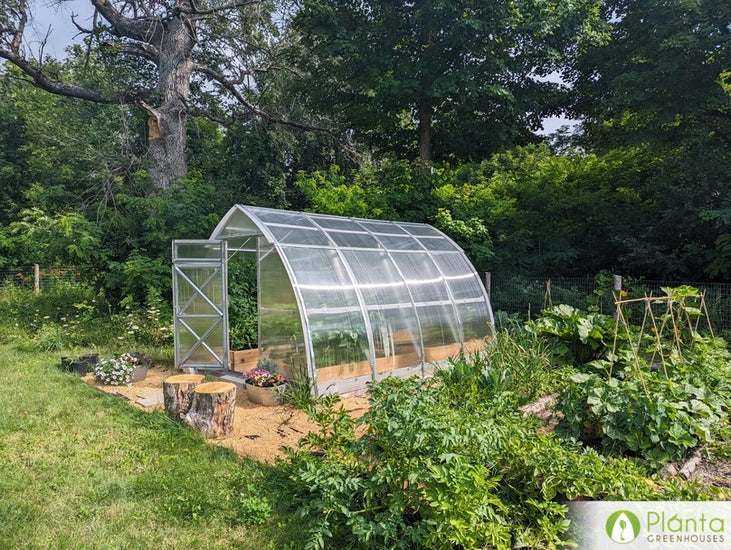 What do you grow in your greenhouse?
My greenhouse is divided in 4 beds:

Bed #1 and #2 hold tomatoes, basil, bush beans, sugar snap peas, and lemon balm. Bed #3 holds a variety of sweet and hot peppers.
Bed #4 has perennial blackberries, blueberries and strawberries.

What other brands did you consider before deciding to go with a Planta Greenhouse?
I looked at models from Costco, Canadian Tire, Rona, and a local Amish builder.

How was your online shopping experience like buying from Planta Greenhouses?
The Planta Greenhouses website was easy to navigate and clearly described how each model was different. The various photos also helped with deciding how the base and garden beds would fit with each model.

How did this greenhouse change your gardening experience?
We've had a lot of extreme weather lately, so the greenhouse is one of the only sections of the garden I don't have to worry about. I put some of my most expensive berry bushes in the greenhouse so I won't lose them to hail or other harsh conditions.

What's your favourite thing about the greenhouse?
My plants, especially the tomatoes, berries, and peppers, are all much stronger, taller, and more productive than ever! I get a much higher yield in a smaller space.