The greenhouse looked amazing with the snow on it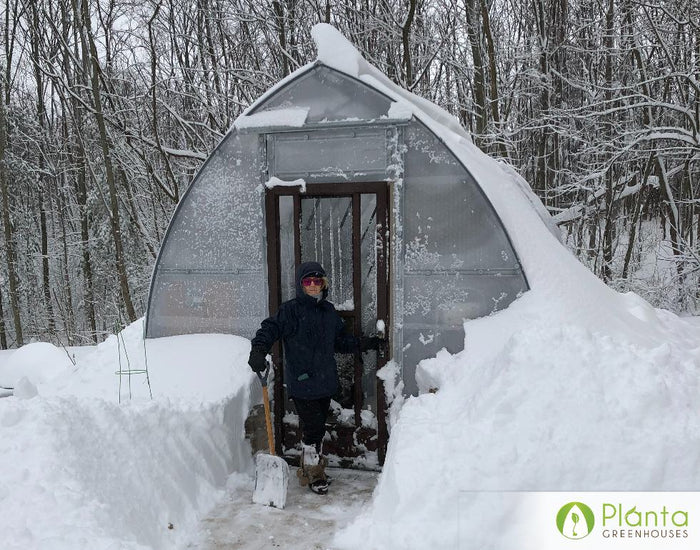 What do you grow in your greenhouse?
We grow herbs, lettuce, and potatoes all as winter crops.
How did this greenhouse change your growing season?
The construction was only completed in early November and heat supplied in December, so winter gardening will be a learning experience this year.
How was your experience buying from Planta Greenhouses?
It was an easy ordering process. Excellent support with assembly. Overall very good people to deal with.
What's your favourite thing about your Planta Greenhouse?
The greenhouse is easily expandable, which we did during construction. Assembly using the online video was quite easy, although the manual is less than sufficient.
What do you want to say to a person considering buying a Planta Greenhouse?
Consider your available space and order the largest unit that you can initially because you will want to expand.
Consider that the door height is only 5 feet in height in the standard configuration.
What year did you install this greenhouse?
2021

Any other comments?
The greenhouse looked amazing with the snow on it. We are experiencing some freezing rain now, so that will add some weight to the snow load.
We have also had some very high winds recently that caused some trees to fall, but the greenhouse covering had no movement whatsoever.