Different environment for growing in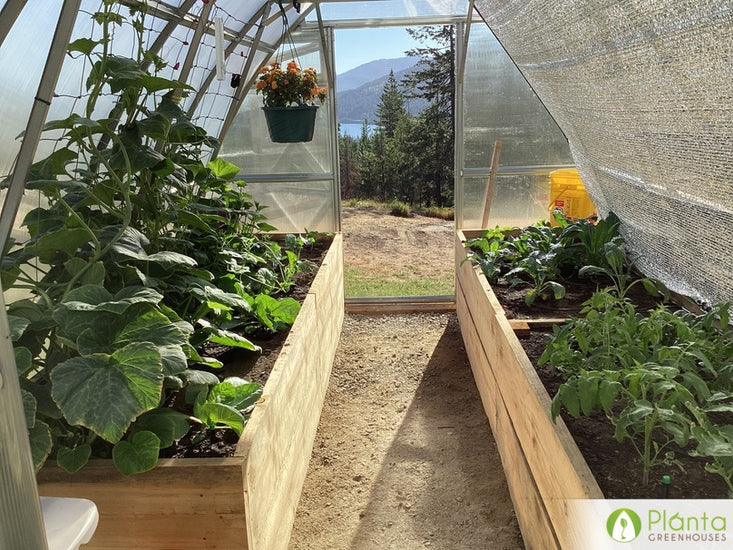 What made you get a Planta Greenhouse?
The roof slope design, sturdy construction, and the snow load and wind ratings for the area we live in.

Why did you choose to buy from Planta Greenhouses?
The video series for installation.
What do you grow inside your greenhouse?
Cucumber, squash, spinach, tomatoes, peppers, broccoli, beans, peas, assorted flowers.

How did your Planta Greenhouse improve your gardening experience?
Different platforms and environments for growing in. Offers an indoor setting that will determine which vegetables grow better in an indoor climate that holds heat and humidity better.

What was your experience like buying from Planta Greenhouses?
Buying was fine. Customer service was fairly good. Unnecessary pushback for incomplete or missing parts and faulty parts included in the package.

What's your favourite thing about the Planta Greenhouse?
The different environment that is available for growing like outdoor vegetables in an indoor climate and the extended growing season.

What would you say to a person considering purchasing a Planta Greenhouse?
I have already recommended it to several people who have inquired about it.