A protective haven for early growth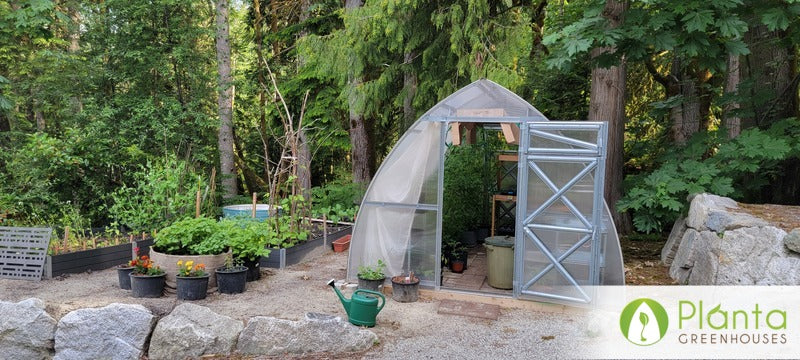 What do you grow in your greenhouse?
Tomatoes, cucumbers, grapevine, seeds for the vegetable garden, and flowers for year-round color.

What other brands did you consider before deciding to go with a Planta Greenhouse?
Out sunny, Rion.

How was your online shopping experience like buying from Planta Greenhouses?
Drama free, easy, and convenient.
There are also humans you can speak to if you need more information.

How did this greenhouse change your gardening experience?
I love that I can grow my own salad crops and I find that my gardening season is extended now I have a protective place to begin growing seedlings. I can overwinter some tender plants.
The greenhouse is like a sanctuary of peace where you can escape to. Being immersed in garden tasks is soothing to your brain.

What's your favourite thing about the greenhouse?
I love the shape. It's so pleasing to the eye. It's sturdy and has withstood some serious snow.