We use it as our chicken coop!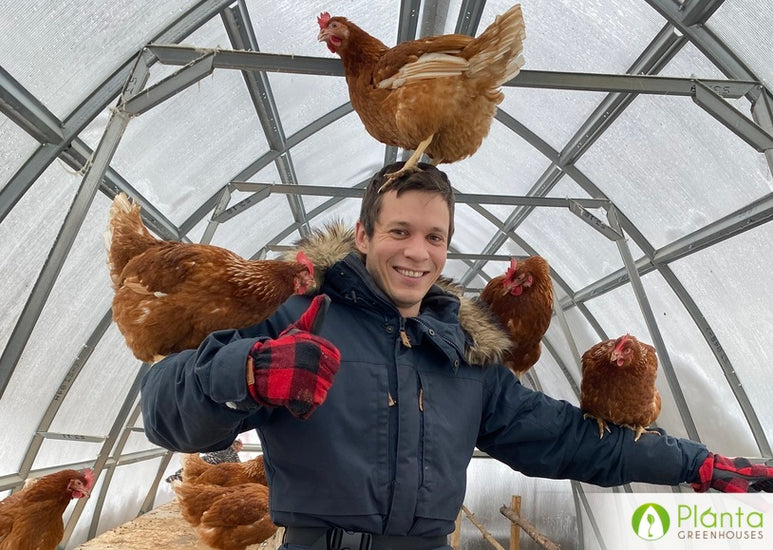 What do you grow in your greenhouse?
We use it as our chicken coop! We live in the North Bay area so it can get to -40 in the winter. The chickens stay nice and warm (with the occasional addition of a heater when it dips below -20 outside) and thrive in a much warmer and brighter environment!

What other brands did you consider before deciding to go with a Planta Greenhouse?
We did a lot of research about greenhouses before purchasing one, and to be honest, the Planta was overwhelmingly the most attractive with incredible customer service, easy installation, and can't shipping. It was you guys from the start!

How was your online shopping experience like buying from Planta Greenhouses?
It was pretty easy. The website is straightforward and made it simple to determine what we wanted to buy and get it to us.

How did this greenhouse change your gardening experience?
In the summer it has been a safe space to grow plants (the chickens would rather be outside). The warm temperatures the greenhouse catches make it easier to keep crops stable despite weather fluctuations outside. Our squashes are thriving!

What's your favourite thing about the greenhouse?
Every time we step in we feel pride that we built it. We also love the fact that the top of the doors are separate from the bottom. We have a constant cross breeze without rabbits walking in and eating my plants.