Everything thrives in the greenhouse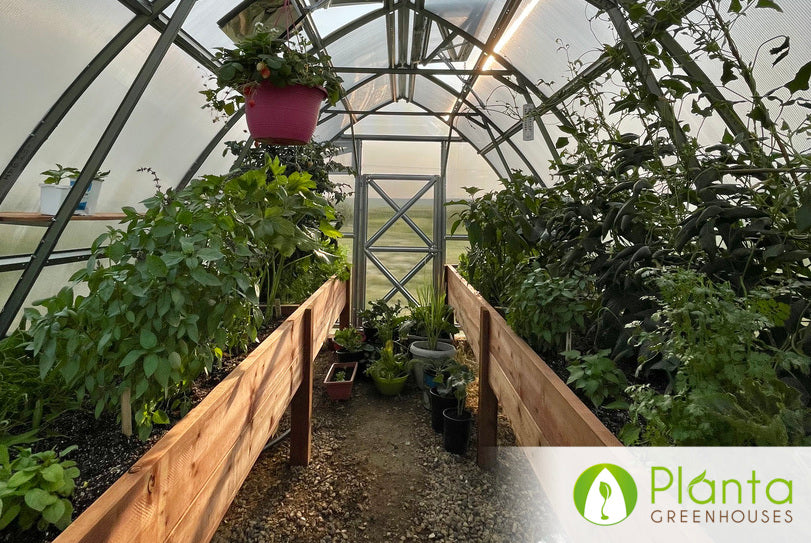 What do you grow in your greenhouse?
Vegetables. Tomatoes, Peppers, Green Onions, Lettuce, Beans, Carrots, Bok Choy, Basil, Mint, Dill, Radishes, Eggplants, Pumpkin, etc.

What other brands did you consider before deciding to go with a Planta Greenhouse?
None, I considered building my own until I found this one.

How was your online shopping experience like buying from Planta Greenhouses?
No issues at all, easy transaction.

How did this greenhouse change your gardening experience?
Completely, previously only grew limited varieties outdoors with varying results. Now everything thrives in the greenhouse.

What's your favourite thing about the greenhouse?
The automatic windows.