Dahlias & Chrysanthemums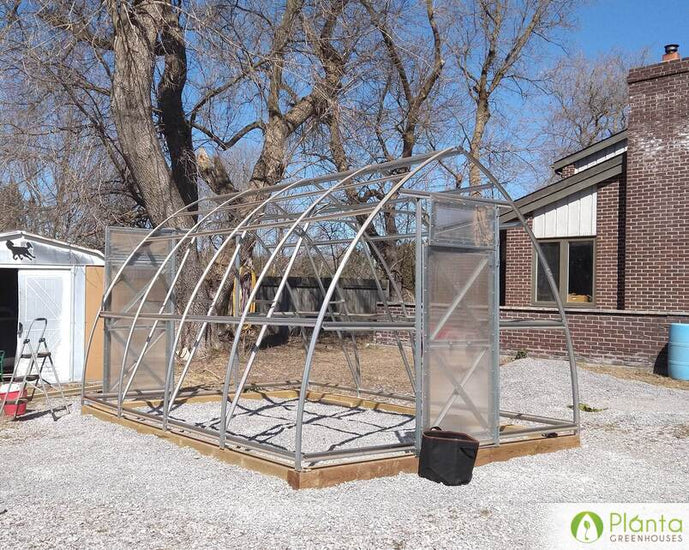 What do you grow in your greenhouse?
Seedlings & cuttings, flowers, and veggies including dahlias, chrysanthemums tomatoes, radishes, basil, mini munch cucumbers, and kale.

What other brands did you consider before deciding to go with a Planta Greenhouse?
Outsunny

How did this greenhouse change your gardening experience?
Extended growing season in spring and fall I hope, an organized place to work, a relaxing place to hang out and enjoy what's growing, protection from insects and bunnies for tender heat-loving plants during summer.

What's your favourite thing about the greenhouse?
The feeling it gives me of accomplishment and the peace and quiet it provides when I am working there, also the advantageous environment and protection it gives my flowers and vegetables. My hope is to be harvesting til Christmas!