The humidity it makes... at 9,000 feet in central Colorado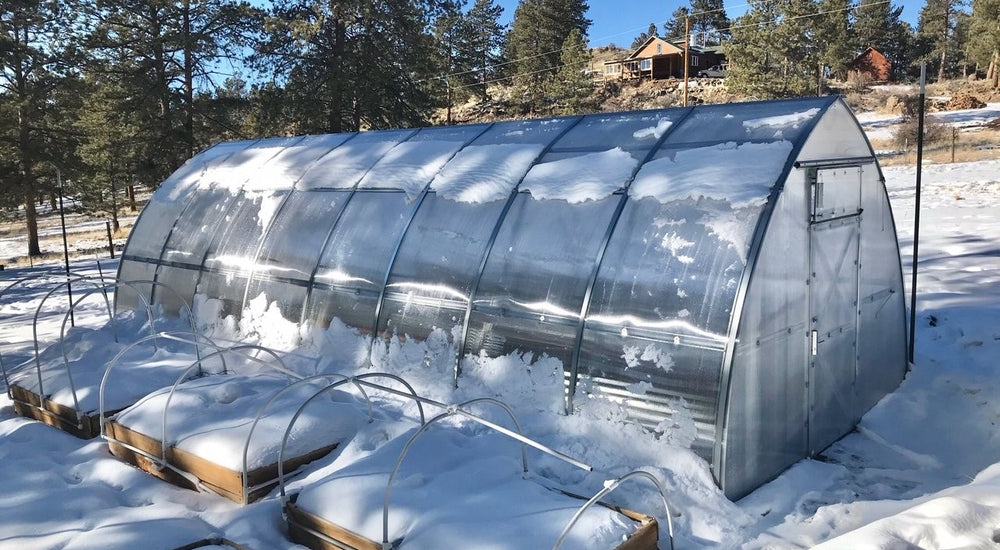 We love our greenhouse so far. We haven't grown anything in it yet, since we installed it in October and we are installing the beds right now.
We thought it went together easily but we are both mechanically inclined and the YouTube videos were awesome. They should be included in the manual, we happened to stumble across them. Took us about four days to build, not full days. And we had the ground leveled first.
One thing so far that has impressed us is the humidity it makes. At 9,000 feet in central Colorado there is no such thing as humidity. Yet, The greenhouse is tight and warms up in the day. We have great hope and once we get the beds in we hope to Get some greens going.
Our growing season is short, sometimes only five weeks with no frost or snow so we hope to increase that and grow more warm weather crops like cucumbers and tomatoes and green beans.
Hope this helps, your welcome to use the pictures, I'll be sure to share some once things are growing. And I'm happy to talk to anybody who has questions. Especially if they live in Colorado.

Jami Hoekstra