Andy's Greenhouse in Alberta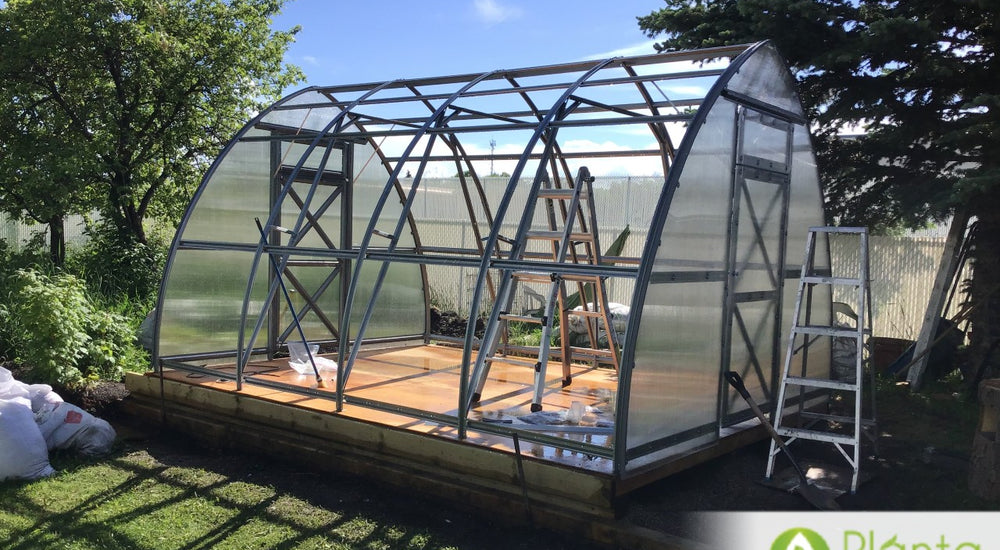 "This was my second greenhouse. I have grown tomatoes, cucumbers, beans, peppers and zucchini. The greenhouse has given an additional two weeks of growing time in the spring and Fall. Even without heating. I found Planta Greenhouses to be very professional to deal with.

I really think this greenhouse was well designed. There is tons of head room, lots of ventilation and is extremely sturdy.

I think this greenhouse will still be standing well after I am too old to be gardening. This greenhouse is very fairly priced.

I highly recommend installing the auto opening ceiling window. It works like a charm!"
~ Andy Campbell, Drayton Valley, Alberta, Canada