Best greenhouse kit on the market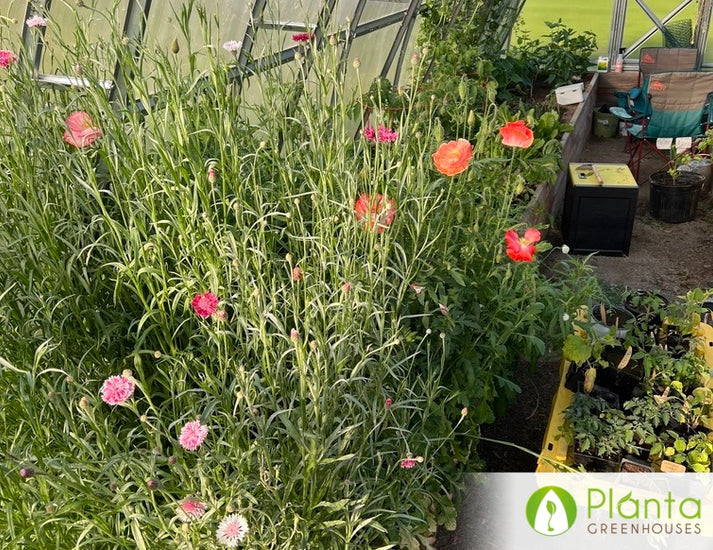 What made you get a Planta Greenhouse?
I was impressed with its construction. It's very rugged…and I don't need to worry about it being destroyed in a storm.

What competitors did you consider before purchasing from Planta Greenhouses?
A variety of Amazon options. I also considered building one myself.

Why did you choose to buy from Planta Greenhouses?
The product was well-built and could survive a harsh winter climate.

What do you grow inside your greenhouse?
Lettuce, spinach, kale, tomatoes, flowers, peas, cucumbers, melon, okra.

How did your Planta Greenhouse improve your gardening experience?
We got vegetable produce much more quickly in the greenhouse than in our regular garden. We are also able to grow nine out of the 12 months of the year.

What was your experience like buying from Planta Greenhouses?
Buying the greenhouse was very easy. I was able to do all of it online. A piece was missing when it arrived. It was mailed to me without.

What's your favourite thing about the Planta Greenhouse?
I really like the shape. I like how strong it is. I like it when my wife smiles when she goes into the greenhouse. :-)

What would you say to a person considering purchasing a Planta Greenhouse?
It's an excellent greenhouse and, to my knowledge, the best greenhouse kit on the market. It takes a long time to set up but it is worth it. I'm glad I purchased it.

Anything else you'd like to add?
Pay really close attention to the booklet instructions. Even better, watch the videos repeatedly. Even then you will probably need to make each step a couple of times before you get it right. Don't rush it. It will be worth it in the end.